A Bridge to Community
Strategic Health-focused Community Engagement
DUO: A bridge to community building.  DUO equips and empowers communities for "true success" using sustainable, health-focused, outreach programs and activities that contribute to residents', improved health outcomes – Mind, Body, and Spirit!
Learn More
Contact Us
 Do Unto Others:
OUR VISION & MISSION
Community n. ~ a feeling of fellowship with others, as a result of sharing common attitudes, interests, and goals.
DUO is a bridge to sustainable, health-focused outreach and inter-church collaboration that translates the core tenets of Christ's ministry – Do Unto Others – into actionable steps for training and equipping Seventh-day Adventists, especially Adventist Youth/Young Adults, to enter communities with evidence-based, data-driven, practical solutions designed to improve health outcomes for community residents by leveraging the power and versatility of authentic partnerships with like-minded, Community Stakeholders.
CROWDFUNDED SERVICES:
Organizing Adventists for Sustainable,
High-Impact Outreach Programs & Activities
Community Health Mapping
Assist in conducting research to assess health risks, especially for under-served populations in targeted Community Engagement Zones (CEZ). A suite of programs and activities are recommended to address gaps in health and health education services.  Potential Stakeholder Partnerships are identified and pursued.
 Stakeholder Engagement
Governments, Agencies, Media, Philanthropies, Civic Organizations, Law Enforcement, Healthcare, Faith Groups, and Businesses vested in improving community health are identified.  DUO Affiliates nationwide are assisted in sourcing / securing stakeholder partners that help build their community's capacity to provide Prevention-focused, Awareness-driven Education and Advocacy to achieving mutually-beneficial community health goals and objectives.
Project Management
As DUO Affiliates are identified, Community Stakeholders prepare to launch health education initiatives within a given Community Engagement Zone – data capture, assessment, and evaluation tools are employed to track, monitor, and ultimately, innovate program elements to continuously improve community health outcomes as residents' Health IQs increase.
ZERO TO 36 ENGAGEMENT & EMPOWERMENT
DUO NEXGen
NEXGen's underlying premise is to create platforms that support and foster health-focused, Youth/Young Adult Community Leadership. Health – Mind, Body, Spirit – is the key to achieving socially-beneficial, youth outcomes.  Every community's future is linked to the trajectory of its young people.  Their destiny lies in the hands of today's, Community Stakeholders. DUO NEXGen Networks engage, educate, equip, and empower Adventist/non-Adventist Youth and Young Adults to work interdependently with Community Stakeholders to build out a community needs-driven, "collaborative, vision for their community's future" and roles they can play to make it a reality with OUR support.
MORE THAN A CENTURY OF HEALTH EDUCATION:
A HISTORY OF COMMUNITY HEALTH
175 years of lifestyle-health education and research leadership, have positioned Seventh-day Adventists to set the pace in nutrition and health innovation globally.  We're known as innovators in the manufacture of health food and stewards of preventative lifestyle practices that make a community of Adventists the only Blue Zone in North America.  What does that mean in real terms?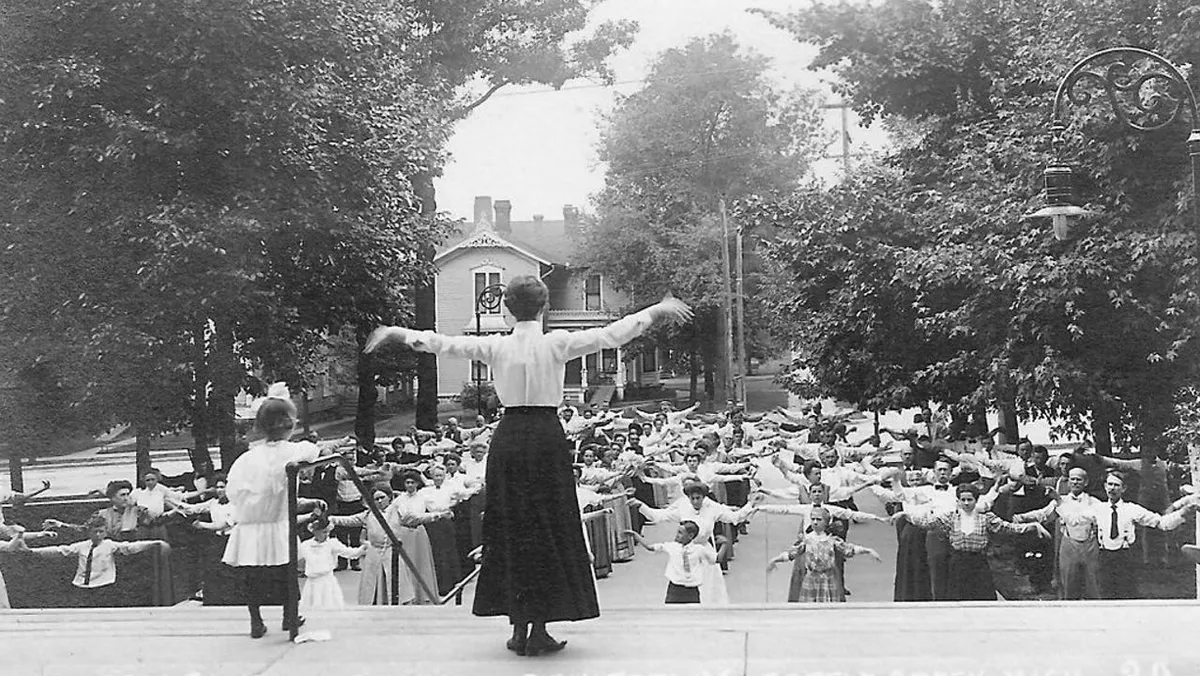 HAVE ANY QUESTIONS?
CONTACT US
Do you have a love for community?  So do we.  Let's talk.